Below you can find a complete list of Asian animals. We currently track 749 animals in Asia and are adding more every day!
Asia is the world's most populous and biggest continent in the Northern and Eastern hemispheres, with the world's longest coastline and the highest and lowest points on the Earth's surface. It includes countries such as China, Korea, Japan, Siberia, India, Southeast Asian countries such as Singapore, and a few countries in the Middle East.
It has a mostly dry climate throughout, the biggest weather extremes in the west, and monsoons affecting the south and east. Habitats range from deserts, mountains, forests, and tropical jungles to urban areas. Such a vast and varied landscape with several remote regions means Asian wildlife is just as diverse. Join us as we take a closer look at Asia animals.
Notable Asian Animals
The Giant Panda of China is a global icon and China's national treasure that has been brought back from being "endangered" and is now listed as "vulnerable," thanks to strong conservation efforts in the country. It is native to the bamboo forests of South Central China. This true bear shares a common ancestor with the family Ursidae but diverged about 1.9 million years ago, making this species a living fossil.
The Asian Elephant is the biggest of the continent's land-dwelling mammals, although it's smaller than its African relative. The 3 subspecies are the Indian, Sumatran, and Sri Lankan. Its weight can reach 11,000lbs, its length can reach 21ft (6.4m) and height can reach 11.5ft (3.5m). This species is listed as Endangered.
The Asian Black Bear is a medium-sized bear that lives in forests all across the continent. It is listed as Vulnerable on the IUCN Red List.
The tiger is another common global icon for Asia animals. There are 6 surviving tiger subspecies on the continent:
Where To Find The Top Wild Asia Animals
The best place to safely look at the most popular wildlife in Asia is a zoo, national park, or other protected areas. You can see Giant Pandas in their hometown of Chengdu. The Dujiangyan Panda Base, Gengda Giant Panda Center, and Bifengxia Giant Panda Base are all accessible to tourists.
The best places to see Asian elephants are Parambikulam, India, and Udawalawe, Sri Lanka. If you're interested in seeing Asian black bears in near-wild conditions, check out the Tat Kuang Si rescue center 30km away from Luang Prabang, especially the Kuang Si Falls from July through October. Finally, the national parks of India, especially Nagarahole, Ranthambore, Panna, and Kanha are the best places to see Asian tigers.
The Most Dangerous Asian Animals
The most dangerous wildlife in Asia attacks humans in unique ways. Asian Elephants charge with an average weight of 4 tons, while Indian Rhinoceroses weigh over 4 tons and have a large horn. Bengal Tigers and Asiatic Lions are heavy and fast and known to eat people. Sloth Bears have curved, powerful claws and unpredictable behavior, being as likely to attack as they are to run away.
Komodo Dragons are the biggest lizards in the world, weighing around 350lbs (160kg) and measuring over 10ft (3m) long . They are Asia animals known for fatally attacking people with bacteria-filled bites. Saltwater Crocodiles ambush their prey on land but have been known to take victims in the open ocean. All of the "big three" deadly sharks are in Asia: The Great White, Tiger, and Bull sharks, and they are common in populated coastal areas.
On the other hand, some of the most dangerous wildlife in Asia Asia animals are not always the biggest animals. King Cobra snakes are the longest snakes in the world, one of the most venomous on the continent, and like other cobras have a deadly neurotoxic venom. It's considered one of the "big four" snakes alongside the Russell's viper, the saw-scaled viper, and the common krait.
Asian Giant Hornets kill several people in China and Japan every year, its venom of both cytotoxins and neurotoxins causing extreme pain and being fatal in high enough doses. Fattail Scorpions live in the desert regions of India, the Middle East, and North Africa. Their stings contain a powerful neurotoxin that is fast-acting and lethal, with the ability to cause respiratory paralysis and death in a few hours without access to anti-venom.
Endangered Animals
Many of the most popular wildlife in Asia are endangered according to the IUCN Red List:
Extinct Animals
Among the recently extinct wildlife of Asia are three tiger subspecies: Bali, Javan, and Caspian. They became extinct due to hunting, habitat loss, and loss of main prey.
Unique Asian Animals
The Sun Bear, Clouded Leopard, and Draco Lizard are a few examples of unique wildlife in Asia that can't be found anywhere else. The Sun Bear and Draco Lizard are both native to the tropical forests of southeast Asia, while the Clouded Leopard lives in China, Southeast Asia, and the Himalayan foothills.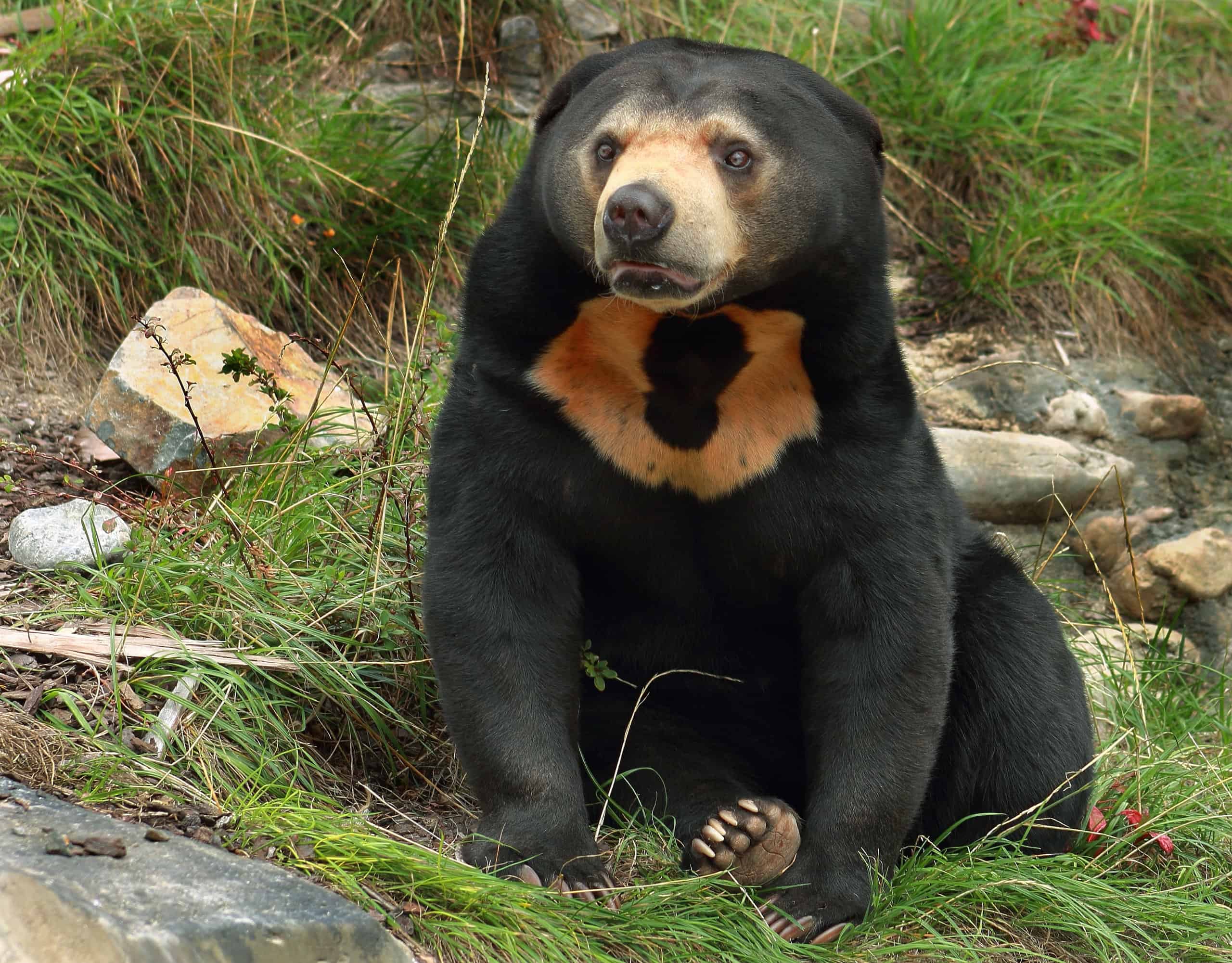 Native Birds
Asia is home to extremely diverse populations of birds. They live in a wide range of habitats throughout the continent.
Types of Fish in Asia
You can find many types of fish in Asia's freshwater habitats like rivers, lakes, and wetlands. There is also a wide variety of marine fish surrounding Asia's 39,000 miles of coastline.
Snakes in Asia
Both venomous and non-venomous snakes occupy nearly every habitat across Asia. From rough-scaled sand boas in the sandy, arid regions of Southern Asia, to sunbeam snakes in the forests and gardens of Southeast Asia. One family of snakes, the Asian pipe snakes, are exclusive to Asia. You'll also find the world's largest snake exclusively in South and Southeast Asia, the reticulated python.
Out of 600 venomous snake species in the world, over 150 of them are native to Asia. Asia is home to a group of venomous snakes known as "The Big Four". The Indian cobra, Russell's viper, common krait, and saw-scaled viper are responsible for the deadliest snake bites in India. Recent discoveries have revealed a fifth venomous snake, the hump-nosed pit viper, also contributes to the most mortality rates.
Asian Countries Animals Lists
Click any of the countries below to see a detailed list of animals located in that country!
Asian Animals
Asian Animals List
Asia FAQs (Frequently Asked Questions) 
What animals live in Asia?
Tigers, elephants, rhinoceros, bears, monkeys, camels, birds and snakes are just some examples of Asian wildlife, as are more exotic and unique species such as the Malayan Tapir, Slow Loris, Japanese Macaque and the Lesser Bird-of-Paradise.
What are some animals that are unique to Asia?
Sun Bears, Clouded Leopards and Draco Lizards.
How many different animals live in Asia?
There are as many animals as there are habitat types in Asia, from desert and land-dwelling to forest and jungle-dwelling as well as ocean wildlife.
What is the biggest animal in Asia?
It depends on the type of animal. The biggest land animal on the continent is the Asian elephant, the saltwater crocodile is the biggest reptile there and in the world and the blue whale is the biggest marine mammal there and in the world.
What is the oldest country in Asia?
The oldest country in Asia is Iran, which traces back its roots to around 7000 BCE. Other countries with ancient roots include China, India, and Vietnam.